Move A Home, Apartment, Condo, Office, or Business
Residential Moving
House Moving, Apartment Moving, Condo Moving or College Dorm Moving.
Full Service Moving, Packing Supplies for Moving, Moving Labor, Heavy Lifting, Packing, Loading.
Delivery, Move-in Cleaning, Unloading, Unpacking.
Commercial &  Industrial Moving.
Packing, Truck Loading, Truck Unloading, Unpacking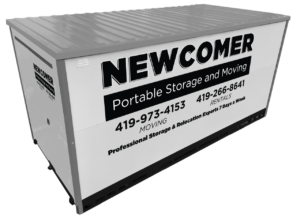 Portable Moving & Storage Containers.
Portable Storage Containers available in 8′, 12′, 16′ and 20′ sizes. We deliver and pickup. We can even load, store if needed, and unload for you.
Services include:
Free Estimates, In-Home, Business, or any Onsite Location with Consultation, Packing & Unpacking Services.
Moving Supplies – Moving boxes, specialty boxes, furniture pads, blankets, specialty packing tape, and more. 
Disassembly & Reassembly – We'll take care of anything that needs to be disassembled and reassembled for your move.
Specialty Item Moving We can move delicate or heavy items such as pianos, gun safes, commercial safes, antiques, and more.
College Moving – We can move you locally to your dorm or off-campus housing.
Residential Moving – We can move individuals or families from one home, apartment, or condo to another.
Commercial Moving – We're equipped to move your business, office, or commercial equipment and furniture anywhere in the continental USA!
Storage Services – Locked storage options are available including standard and portable storage units to store your belongings onsite or at our location. We can even pack, load and unload your storage unit or deliver the items back to your house or place of business, to your new home, business location, or another location as needed.
Let Us Make It Easy!
Let us lend our expertise to make this transition as effortless as possible for you today!  Call Today at (419) 973-4153 during business hours 8 AM - 6 PM to find out more.
Or Use Our 24/7 Contact Form