Local Moving Service Area: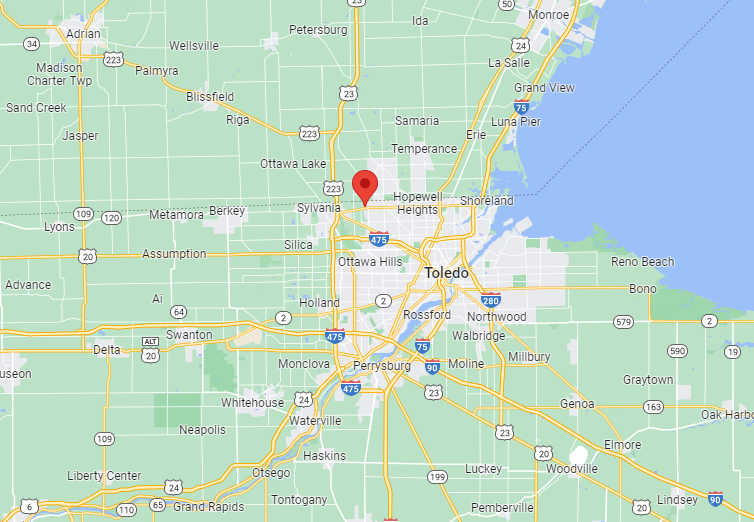 Newcome Movers is a professional local moving company that provides local or long distance moving service.  Local moving means services to customers within 50 miles of our Sylvania Ohio / Toledo, Ohio location.  
Our experienced team will ensure your move goes smoothly and on-time for an affordable price – we even provide Free Estimates! 
If you're looking beyond 50 miles of these cities don't worry; Newcome Movers also offers long distance moves too. 
As a full-service moving company, Newcomer Movers is prepared to help you during every step of your moving experience.  Below is a list of our local moving and storage service options. If you cannot find what you're looking for, please contact us to see how we can help.
Newcomer Movers is a moving company  dedicated to providing a top-notch local moving experience. Our experienced staff are devoted to taking excellent care of customers and their belongings, all while offering competitive pricing and outstanding customer service. We proudly serve the Greater Toledo, Ohio area with the highest quality services including free estimates that include an in-depth consultation as well as plans for timeline routes & rates! Get started on your stressless move today – contact us now!
Services include:
Free Estimates, In-Home, Business, or any Onsite Location with Consultation, Packing & Unpacking Services.
Moving Supplies – Moving boxes, specialty boxes, furniture pads, blankets, specialty packing tape, and more. 
Disassembly & Reassembly – We'll take care of anything that needs to be disassembled and reassembled for your move.
Specialty Item Moving We can move delicate or heavy items such as pianos, gun safes, commercial safes, antiques, and more.
College Moving – We can move you locally to your dorm or off-campus housing.
Residential Moving – We can move individuals or families from one home, apartment, or condo to another.
Commercial Moving – We're equipped to move your business, office, or commercial equipment and furniture anywhere in the continental USA!
Storage Services – Locked storage options are available including standard and portable storage units to store your belongings onsite or at our location. We can even pack, load and unload your storage unit or deliver the items back to your house or place of business, to your new home, business location, or another location as needed.
So if it's time to relocate...
You can trust Newcomer Movers for personalized moving solutions tailored specifically to your needs. 
If you have any questions at all, Contact Us today and let us answer.  We want to make your moving experience as smooth and stress free as possible!
So if it's time to relocate let us help make the process easy!  For a Free Estimate, Call Newcomer Movers Today at (419) 973-4153
Or Use Contact Form To Ask Any Question